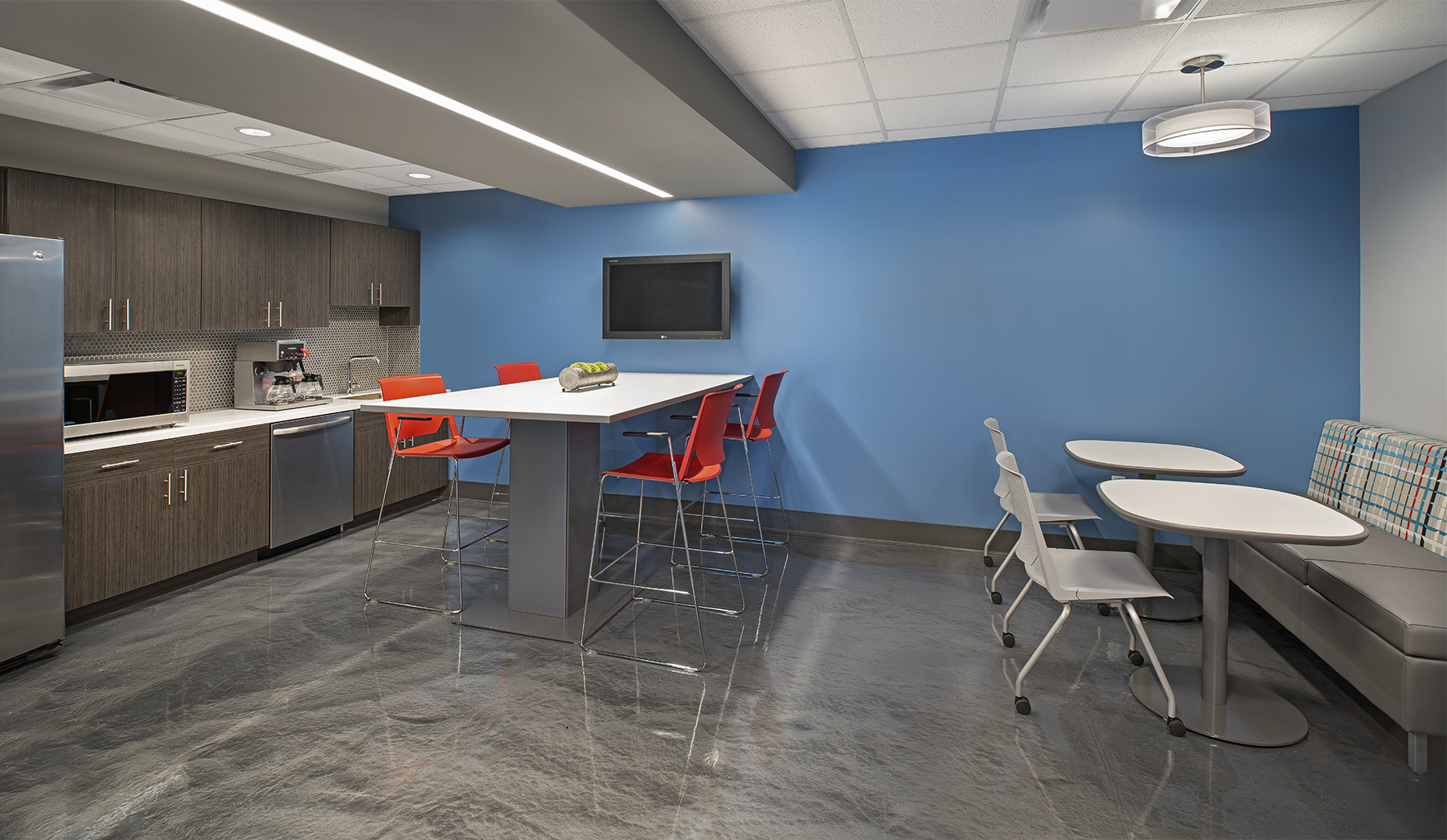 The Challenge:
Progressive Mechanical is a local, veteran owned growing business headquartered in Ferndale. They are a full-service Mechanical, Plumbing, Process Piping and Fire Protection contractor. When looking to expand with a satellite office in Harrison Township, Progressive Mechanical sought out ISCG to help create their dream space. The growing organization has unique workspace needs and we were happy to help create custom solutions to make best use of their time and space.
Needs
Large print storage and large worksurface to accommodate oversized documents like blueprints.

Transparent solutions

Multifunctional collaborative spaces which will make the most use of a smaller space.
Design Solutions
All workstations were specially ordered at 36" deep to provide ample working space for the large documents.

Custom storage solutions to organize rolled prints.

Sound masking system utilizes sound technology to reduce noise and acoustical distractions in the open plan

High panels help keep visual distractions at bay