Product Spotlight: Kimball KORE Work Cart
A client recently asked to meet with me to talk about a truly flexible workspace not tied to any set floor plan or power/data needs. Many may wonder… What does that mean? What does it look like? What products can be applied? My mind immediately thought of the newly launched Kimball KORE Work Carts! Designed by Swiss architect, Daniel Korb, the KORE Work Cart can be a very simple mobile surface with privacy panels or dressed up with height adjustable surfaces, personal worktools, batteries for power and attached storage components.

Here is a great example of how flexible the KORE product line can be when used together. Both furniture lay-outs include the same furniture pieces but laid out in two different ways based on the needs of the users that day. It's a perfect example to showcase the flexibility that KORE can provide a fluid, rapidly growing workplace.
BONUS!!! Kimball really thought this one through! Check out the other KORE products available that were designed to work alone or with KORE Work Carts:
KORE Benching, Tables, Multi-purpose tables, Mobile Carts and Desks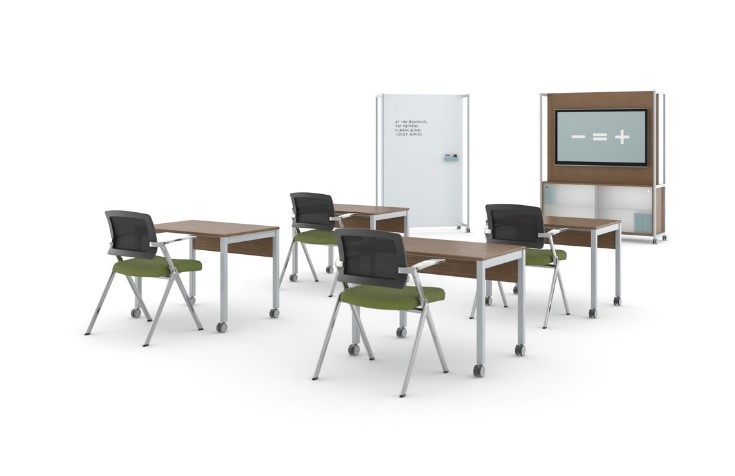 Want to learn more about KORE or other Kimball products? Contact us today to get started!